In the age of the internet, many aspects of your life have changed for the better. One of it is being able to take courses online which serves as the perfect solution for any busy professionals out there.
As Malaysia is currently going through a Movement Control Order, time would not be an issue for those interested in pursuing online courses to stay competitive in their career. Here are six free online courses for self-improvement you can take up during this period.
Coursera is an online platform that collaborates with top universities and organisations around the world to provide the best learning resources.
What makes Coursera attractive as a learning website is that you are allowed to browse most courses without paying a fee. However, there are special certifications that cost additional fees, but these are optional.
Coursera is available to download for iOS and Android which makes it more convenient for users to stream video lectures or download them for offline viewing.
Other than Coursera, edX is another online learning destination offering courses from the best universities and institutions to anyone interested in learning. Edx is a non-profit online initiative and was founded by Harvard University and MIT.
EdX provides different types of certificate programs such as MicroMasters, XSeries, Professional Certificate, and Professional Education. It operates the same way as Coursera as it provides free online course resources, but if you need a diploma, you will have to pay for it.
There is a wide range of topics that they cover such as biology, business, chemistry, computer science, economics and many more. For busy professionals and entrepreneurs, do not fret, as edX is available for iOS and Android devices.
Besides that, Codecademy is an online learning platform just like edX and Coursera but this website specialises in web design and development. Codecademy offers courses in areas such as computer science, web development, mobile development, game development, and data science.
People who are eager in learning software development but do not have the confidence in doing so can try out Codecademy as it has a series of mini-lessons to complete courses in HTML, JavaScript, and others.
It has three pricing plans, namely Basic (free), Pro ($ 16 per month) and Team (customisable). If you are just getting started and looking to expand your knowledge in these areas, you can browse through the free interactive lessons and daily practices they have in store.
Another alternative that you can consider as a free learning platform is Alison. It is a social enterprise committed to making online learning at any subject level free for anyone.
Alison has more than 1000 free courses available ranging from certificate courses to diplomas that you can complete at your own pace. In addition, course categories include computer programming, arts and crafts, marketing and many others.
You can either opt for the free access which is quite comprehensive as it has over 1000 courses or you can upgrade to premium monthly for more features such as removal of all adverts, exclusive monthly discounts, a 50% discount on diplomas and other benefits.
Google Digital Garage is a free online learning platform that focuses on the fundamentals of online marketing. Anyone interesting in furthering their knowledge in the digital realm can utilise this platform.
The fundamental of digital marketing course is a good start for beginners looking to kick start their career in digital marketing as it provides a complete overview of developing a successful online business plan. Furthermore, the certification is globally recognised thus it is a great investment to have in your professional portfolio.
Other courses that you can learn from comprise of social media advertising, how to expand a business to other countries, mobile marketing and many more.
Khan Academy is a free online coaching website that offers practice exercises, instructional videos, and a personalised learning dashboard to monitor the progress of the learners in and outside of the classroom.
Students who need a little guidance and coaching can visit this website to learn traditional school subjects including math, science, computer programming, history, art history, economics, and others.
Besides that, Khan Academy has worked with esteemed institutions like NASA, The Museum of Modern Art, The California Academy of Sciences, and MIT to offer specially designed content.
Download the app either on the Apple App Store or Google Playstore to view Khan Academy's learning library as it is available to anyone anywhere for free.
Click here to read a related article in Chinese. 
---
Interested in a career with great opportunities for growth? Here in IQI, we provide free training programs for those interested in lifelong learning.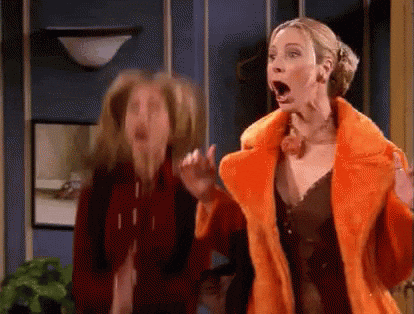 Join us now for a rewarding career in a global real estate agency.