Penang is a charming island with an old cultural heritage, located in the Northwestern parts of Malaysia – one of the top choices when foreign retirees and expats decide to settle down in the country.
Voted as one of the top 10 destinations to retire in the world as living costs are low, the weather on the island is great enough to enjoy one of the best cuisines in the world. It is worth mentioning that according to Forbes in 2018, Malaysia was voted as the 5th best country to retire in, where Penang is undoubtedly a big contributor.
Now, where do most retirees and expats stay in Penang?
Since long back, the Northern parts of Penang have been the preferred among foreigners.
You can find more leisure activities and points of interest compared to the Southern parts, especially in areas of Georgetown to Batu Ferringhi. Some examples are the colonial buildings and local architecture, the Botanical Garden, Penang Hill, Penang National Park, Shoppings and more.
The Southern part is more local and less expensive, but have gained more traction among real estate buyers and long-term renters, and should also be of interest.
>> Get a free consultation on where to invest in Penang from a professional property agent. <<
1. Gurney Drive
Gurney Drive is one of the most popular areas among MM2H holders and foreigners mainly from Hong Kong and Europe. It's on the top of our list as it offers many modern conveniences and high quality of life in general.
Expats that hold management positions in international companies tend to prefer Gurney Drive, as it's located within a short distance from areas with more commercial activity and corporations.
If you decide to buy a condo or a house here, you're able to reach shopping malls such as Gurney Plaza & Paragon Malls, hawker centers, and other amenities within walking distance.
Foreigners that look for bigger units (above 2800 sqft / 260 sqm) and that have a budget above RM5000 often choose places like:
Gurney Paragon Residences

11 Gurney Condo

Millennium Condo

8 Gurney

The Regency

Setia V Residence

Sunrise Tower
Those with lower budgets, mostly coming from India, Korea and China, tend to go for Gurney Beach, PG 1 Condominium and Gurney Park.
2. Tanjong Tokong & Tanjung Bungah
Most of the MM2H-holders and foreigners who choose to live here are European, Americans, Singaporeans, Korean, Chinese professionals and retirees. Here, you can enjoy a beautiful sea view and direct access to the beach.
Tanjong Tokong which is located nearest to Gurney & Georgetown has become one of the top choices. The most up-market and exclusive seafront residences that offer modern amenities and convenient living is in Seri Tanjung Pinang.
It comprises resort-styled condominiums, suites, colonial-style courtyard terraces, semi-detached houses, and landed properties with private pools. Rentals range from RM 3000 – 9000. Prices are around RM 10,000 per square meter and onwards.
Interesting projects in Tanjong Tokong and Tanjung Bungah include:
Quayside Condo

18 East Andaman Condo

Straits Quay Serviced Residences

Marinox Condo

Ariza Courtyard Terraces

Villas By-The-Sea
Foreigners that have lower budgets with Penang standards, which is generally below RM 3000 in Tanjung Tokong, tend to choose property such as:
Marina Bay

Tanjung Park

The Peak Condo

The Breeza Condo
Popular condominiums sizes above 4000 sqft located in Tanjung Bungah with beachfront include:
Infinity SuperCondo

Springtide Condo

One Tanjung Condo

The Cove
Many MM2H-holders and expats that come with families up to 4 – 5 people prefer to live in landed properties in this area. One of the most popular one is the 3 storey terrace/villas Permai Garden Residences, one of the latest projects with gated landed properties is managed by Alila.
There are also 2 international schools in Tanjung Bungah, Dalat International School and Tenby International School. Another upcoming International school is the Prince of Wales International School.
>> Get a free consultation on where to invest in Penang from a professional property agent. <<
3. Batu Ferringhi
Most MM2H holders and expats who choose to live Batu Ferringhi are European, British and Korean.
Some of the most popular condos are Miami Green Resort, Seaview Garden and Island Resort, while popular landed properties include Moonlight Bay Resort and Shamrock Beach.
With only around a 10 minute drive away, you'll reach the Upland International School. Therefore, these are highly popular among families with primary and secondary children. The newest projects near Batu Ferringhi town are Bayu Ferringhi Condominium and Ferringhi Residence.
Just keep in mind that the demand for rental units decreases in this area as people have started moving to Tanjung Bungah and Tanjung Tokong, where there are new options available.
4. Gelugor / Bayan Lepas
Gelugor and Bayan Lepas are preferable among MM2H-holders, retirees, and expats for several reasons.
First of all, these areas have seen a lower influx of foreigners and offer a more genuine local lifestyle. It's also a preferable choice among expats that work in multinational companies in Bayan Lepas or on the mainland, as they can reach these areas within a short distance.
Rents and property prices are lower as well, making it a suitable place for foreigners that work from home and having a lower budget.
This is also a reason why we see increasingly more newly completed projects in the Southern parts of the island, attracting more people from the above category.
Below I've listed popular condos in different areas located in the southern parts of Penang island.
Gelugor
Vertiq Condo
Pearl Regency
The Light Collections
Bayswater Condo
Platinum
Bayan Lepas
Promenade Condo
Arena Residences
Elite Heights
Queensbay
Summerton Condominium
Tropicana Bay Residences
Batu Maung
Rental values in Bayan Lepas are relatively low compared to the Northern parts of the island, that's more busy with foreigners. Monthly rents range between RM 2000 ~ 5000. You can enjoy a nice 3 – 4 bedroom unit that's fully furnished, and with sea view or hill view, at this price level.
Why retirees & expats choose Penang?
Malaysia attracts a number of foreigners that wish to either settle down or have a property as a getaway retreat. The region as a whole has a number of locations that attract foreigners for various reasons.
Penang has warm tropical weather which is highly appreciated among foreigners that come from cold countries. They can escape their country during the Winter months and enjoy all the nice sea views and beaches that Penang has to offer
Penang is famously known for being more relaxed and for having a genuinely nice and friendly community. The warm welcome of local Islanders attracts foreigners interests, and to engage with the locals, in addition to finding their own international community of friends
Penang is very accessible as there are many cheap travel options, foreigners can reach their home countries with direct international flights
Penang is like a melting pot of diverse cultures and with a fusion where "East meets West". There's a wide variety of food options, Penang is famous for having some of the best foods in Asia
There's an achievable cost of living, you can stretch your pension budget or savings and still live a comfortable lifestyle. Families with young children can enjoy low-cost education fees with high quality and standards
Georgetown has been listed as a UNESCO World heritage, the architecture and culture of Penang are preserved for a long time back. This fascinates and attracts many foreigners interests, as they can live a modern life with strong cultural presence just around the corner
Penang is safe – crime rates are lower compared to other Asian countries and cities like KL, Manila, and more.
Should I buy or rent real estate in Penang?
Deciding whether you should buy or rent is not always an easy task. Renting is more convenient and brings less responsibility, at the same time, you might miss out on future price appreciations of the property.
The feeling of owning a property is also unique in itself
However, one of the key points that speak for renting as the best option in Penang is that rents are very budget-friendly. Malaysia has introduced minimum investment requirements towards foreigners as well, these are among the highest in Penang where you need to pay at least RM 3 million for a villa on the Island.
Why renting is the preferred option over buying among expats and retirees?
Overall, we see that many foreigners decide to rent a property for various reasons. Below I've covered three of the main reasons why we continue to see this trend.
Foreigners want flexibility
Many foreigners have adopted a "Wait and see" strategy and preferably rent units instead of buying. Either they plan to buy at a later stage or keep on renting, waiting for the market to recover. By renting a unit, you have more flexibility and can decide when to switch location, or to leave.
High investment requirements and better investment options
As mentioned above, Penang has high investment requirements, as of 2018, you need to pay at least RM 3 million (USD 722,000) for a landed house on the Island. The limit is set to RM 1 million (USD 240,000) for strata-title properties, like condominiums, and is still considerably high.
Having the option to rent a spacious and modern place for RM 5000 (USD 1200) a month, instead of locking in a big sum of money in an illiquid asset that won't appreciate much in the coming years, many foreigners decide to rent property instead.
A weak local currency still attracts foreign buyers
Malaysia's local currency, Ringgit (RM), has depreciated much over the years, making Penang attractive for foreign real estate buyers. Buying in 2018, with the current exchange rate, is at the same status quo to buying a property 4-5 years ago. Malaysia also offers the MM2H visa which is renewable and gives you the right to stay for 10 years at a time. With cheap living costs, medical care (with high standard), and high quality of life in general, keeping a property for more than 5 years is easy for many.
>> Get a free consultation on where to invest in Penang from a professional property agent. <<
Final Words
Penang has received a big share of foreign retirees and expats over the years. This will probably increase over the years as this coastal pearl gains more attention in media.
Renting is still a preferred option in Penang as the Island is comparatively expensive to other cities in Malaysia. In addition, the investment requirements are quite significant as you need to put up at least RM 3 million when buying a villa, which equals to around USD 700,000.
Rents are very low in comparison and there are many units available in a number of modern condos.
Note: This article was written by Eunice Ooi of IQI Penang on Asia Property HQ.
---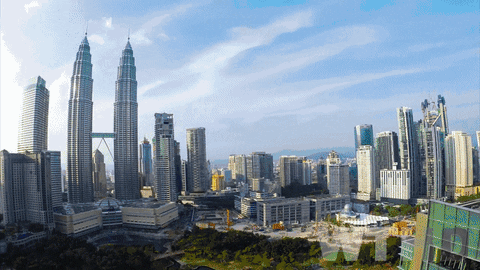 Malaysia has always been a top contender when it comes to living and retirement in Asia. With its cheap living costs, cultural heritage, climate, and food, I think we can both agree that it's well deserved.
Are you looking for a second home in Malaysia? Leave your information with us and receive a free consultation from our esteemed international team.