Have you ever considered growing your real estate agency into a multibillion-dollar enterprise or being a millionaire real estate agent? Real estate may quickly make your desire to amass millions a reality. In reality, with a little instruction, anyone can start earning money in a matter of days, weeks, or even months.
The wealthy conceal their money in real estate. Although selling real estate might be a simple way to generate money, most individuals who don't know how to sell find it more difficult. Here is a simple approach to being the Top real estate agent and earning millions every month!
Who Is A real estate agent?
Customers are helped by real estate agents while buying, selling, or renting real estate. Real estate agents are licensed professionals who frequently work under the supervision of a real estate broker. Whether you're seeking to buy or sell a property, they have the expertise to guide you throughout every step of the process, from house hunting to closing.
All real estate professionals usually have administrative, research, and marketing jobs to accomplish, while some of a real estate agent's responsibilities differ depending upon whether they are serving a buyer or a seller.
Difference between a real estate agent and a real estate negotiator:
| | |
| --- | --- |
| REA | REN |
| Registered and licensed professionals who are able to kickstart their own property firm. | Registered professionals who are able to sell and or rent properties under the purview of a REA or registered property firm. |
| Possess the ability to employ RENS. | Does not have the privilege of starting their own firms. |
| Prior to be a registered REA, they spend 2+2 years completing their education in real estate, followed by placement as a professional real estate agent under a registered firm. | Only required to attend a 2-day intensive Negotiator's Certification Course to be certified as a REN. |
| | Open to all individuals regardless of age or qualification.  |
| | Cannot employ other real estate professions. |
The Board of Valuers, Appraisers, and Estate Agents in Malaysia has authorized two basic categories of property experts to lawfully offer real estate services. These are:
Real Estate agents (REA)

Real estate negotiators (REN)
Real estate negotiators are employed by real estate agents. A Real Estate Agent (REA) must have the requisite academic credentials and fulfill the minimal experience, requirements, and expertise defined by BOVAEA in order to own and run their own real estate agency and hire up to 50 real estate negotiators to help with the provision of real estate services.
Whereas RENs are not needed to register under BOVAEA since they do not operate the firm themselves. Before they can begin working, these people must obtain the required certification, though.
How Much You Can Earn As A Real Estate Agent?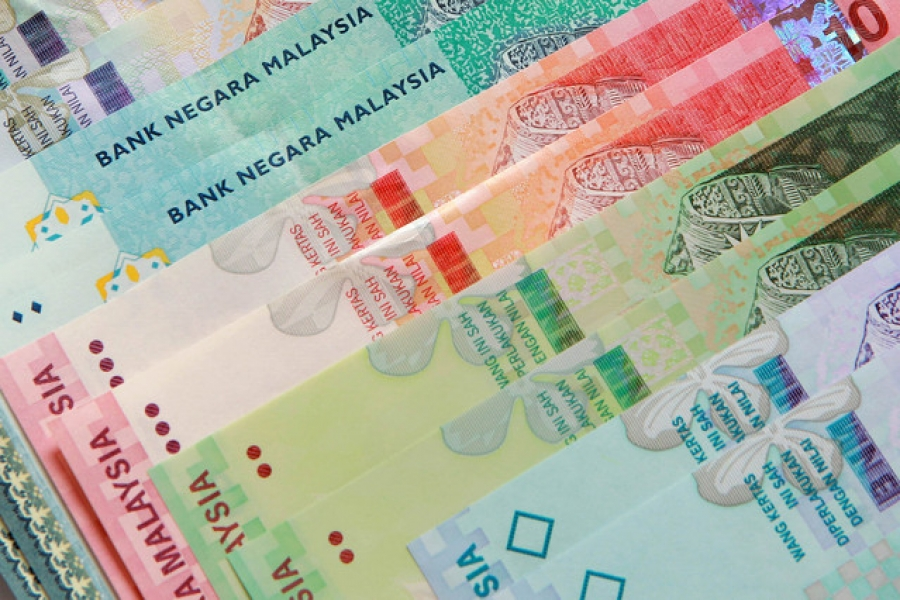 The average gross pay for real estate agents in Malaysia is RM90,483 or about RM44 per hour (Source: Salary Expert, 2022). Additionally, they receive an RM13,518 incentive on average (Source: Salary Expert, 2022). Pay projections are based on information from a salary survey that was conducted in Malaysia with anonymous employees and employers.
The typical income for a real estate agent at the entry-level (1-3 years of experience) is RM53,095 (Source: Salary Expert, 2022). The average compensation for a senior-level real estate agent (8+ years of experience) is RM114,715 (Source: Salary Expert, 2022).
Tips to become a millionaire real estate agent: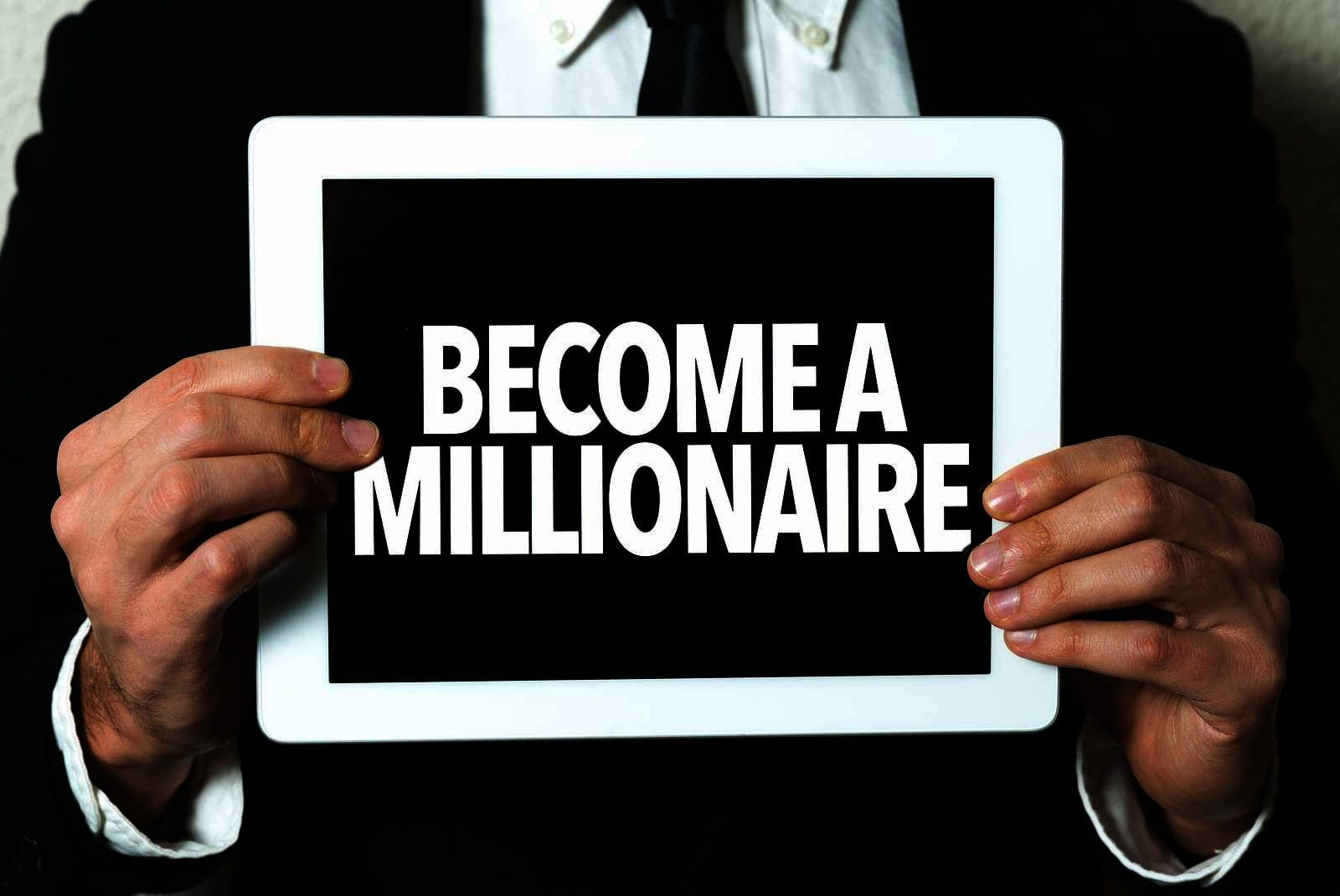 It could seem unattainable to earn your first million dollars in real estate. But reaching it requires much more than long hours and arduous effort. Working hard isn't enough to make a real estate agent a fortune. To succeed in real estate, you must launch your company, emphasize your special value proposition, and grow tremendously.
You must achieve your objectives if you want to become a millionaire. There are various actions you may take to strive toward this aim, which distinguishes successful real estate agents from the rest of the competitors. These are the actions to take:
1. Get Into The Listing Business:
One of the finest methods to make money in the real estate industry is through listings. Being in the real estate listing industry increases revenue since effective lead generation from one listing might result in acquiring a  buyer.
Focus on listings since they offer a platform for generating leads through the mail, marketing, advertising, or open houses.
2. Generate Leads No Matter How Prosperous You are:
Lead generation is defined as the process of acquiring potential prospects and guiding them down the path to becoming customers. Using numerous promotional marketing platforms such as social media, a weblog, or e-newsletters assists effective agents in converting visitors into leads.
Your company's primary focus must be on leads. It doesn't matter how prosperous you are. The key to any agent's real estate business is lead creation and outreach. Agents who earn more than six figures invest around ten times as much in marketing initiatives and campaigns as those who earn less. In order to inform and entice potential buyers and sellers, these agents are also more likely to keep an active online real estate blog.
Additionally, they are more likely to offer video walkthroughs of their property listings on YouTube and talk about real estate trends. They have developed social media profiles with a small following and are constantly reporting about their accomplishments. Every day, these agents make an effort to engage with their audience. The purpose of all this is to generate leads.
3. Design a lead generation model:
Creating a lead generation model allows you to decide who you should target in order to generate more leads and widen your audience. There must be more to your lead creation process or strategy than just generating leads. It all comes down to turning the lead into a paying customer. This necessitates that you provide a consistent message throughout the procedure and across all of your marketing touchpoints.
Every prospect who interacts with your lead generation plan should receive value from you since you never know when they could convert.
The most crucial thing is to create a plan you can implement. Consider developing a strategy for connecting with and building connections with each of your potential leads as you begin to construct your lead-generating program. You may accomplish this by employing a number of touchpoints, including SMS, phone, and mail.
4. Create A Database:
You need a database of individuals to track now that you have a lead creation strategy. The majority of it will be made up of your leads and customers. All of the contacts you wish to build connections with must have their names, contact information, and any information they shared with you in your database.
Your database is essential to the development of your real estate firm, thus you must constantly add to it. Your database's size and quality will directly correlate with the size of your real estate firm. In addition to lead-generating activities, soliciting recommendations is a fantastic approach to grow your database. You may most likely get a name and contact information by asking for references. Or even better, a meeting with the prospect directly.
5. Understand The Financial Model:
The Financial model, in general, is a formula that illustrates how your performance and business investments combine to generate your net income. It establishes a link between the actions you must do to achieve your desired net income target and that amount. In essence, it describes how you and your real estate company will generate income. You probably won't make any money at all without appointments. But to obtain appointments, you need leads. leads are the most crucial component of your real estate company Leads are the gasoline to your financial engine.
You should concentrate on converting these leads into appointments, then converting those appointments into listings (either for buyers or sellers), and finally working successfully with the client to assist in closing a sale.
Your net revenue is driven by this chain because if you can't turn your leads or appointments into listings, it doesn't matter how many you have. You won't become a rich real estate agent even if you take on several listings that never result in a closing.
6. Make A Budget Plan:
Setting a budget and following it from the beginning of your business is essential. Plan it once a year, check it frequently, and then follow through. The budget describes what happens to all the money if the financial model in the preceding part helped you understand where the money is coming in. The budget will highlight the areas where you should concentrate your investments to receive the most return.
Your budget will most likely be consumed by two things: operating costs for your firm and lead generation, which together account for about 78% of your budget. The wealthiest real estate brokers work in this manner. As they examine their expenditures and budget, they make sure that the investments aren't liabilities but instead ones that will boost their entire net wealth and bottom line.
7. Document every system and procedure that you use:
Systems and procedures that support your firm must be in place. You may continuously examine the processes you take and make any adjustments by documenting all of your systems and procedures. If you want outside assistance, a consultant can examine your processes and aid you with your business.
These practices and processes serve as the cornerstones on which your company's structure is built. To ensure that your organization can grow, every operation should be scalable. Your achievement will be enormously replicable. However, this only works if your systems and procedures are able to handle a volume of work without being overburdened.
8. Set Up A Timeline/Schedule:
Setting up and following a timetable is essential. Being able to work whenever you choose is one of the many advantages of being a real estate agent. Without discipline, a whole workday might pass without producing any leads. You can stay on track to accomplish your goals if you can set a timetable, stick to it, and make it a routine.
If you have a large administrative workforce, a timetable is extremely beneficial. Your workday may get very busy very quickly, especially if you grow and extend your company constantly. However, maintain assigning tasks, and make a commitment to schedule prospecting and follow-up time in your workday.
9. Add your properties to online directories and marketplaces:
Numerous real estate directory websites have been created with the express purpose of assisting brokers and property owners in the sale or rental of their homes. These websites and apps are often free with a premium plan that increases the visibility of your business. Creating an account is as simple as adding your property information (Title, Description, Features, and Price) and uploading your own images of the properties. Make sure to include pictures of the house's greatest features and relevant details about the area in the description.
10. Take a lot of good pictures and spend money on design:
In order to market a house online, high-quality, even professional-grade photos are now required. An investment in quality images is worthwhile. If you want to take images of the properties you are selling yourself, obtain a good gadget or think about hiring a professional. Open the windows, blinds, and shades while taking your photos to let in as much light as you can. It is not a good use of space to shoot in the middle of a room. To give viewers of your images a sense of the space, take your photos from a corner or a doorway. Nevertheless, resist using wide angles since it gives images a "fishbowl" look.
11. Promote Properties with Paid Ads
Investing in web advertising is the quickest method to sell homes. A bigger audience that is interested in your offerings will become your customers when you spend on advertising. You may advertise on Facebook, Instagram, blogs, and websites that list properties.
12. Satisfy Clientele:
The best business strategy is a happy customer. Because of this, the majority of major businesses go above and beyond to appease and eventually satisfy their clientele. You will quickly go out of business if you are always quarreling, bickering, or leaving your consumers unsatisfied. In the real estate industry, customer care cannot be overstated. The most obvious explanation is that most of your significant transactions will be referred to by others. You may become a successful real estate agent who earns millions of dollars if you can establish a reputation among your clients as someone who provides excellence and great service.
Conclusion:
IS IT POSSIBLE FOR REAL ESTATE AGENTS TO EARN MILLIONS?
Yes, if they put in the necessary effort and adhere to tried-and-true methods. The success of other rich real estate agents has left the rest of us with tips on how to get there. You may duplicate their accomplishment by following their lead. But in the end, it is not a race or a contest to win a million dollars. The whole trip, all the knowledge, and expertise you pick up along the road are what maximize your success.
---
IQI is committed to shaping skilled and capable property agents. Join us in IQI to become part of a team that encourages growth and promotes constant learning!