Owning property in Dubai is one of the most significant investment decisions you will make. Such an incredibly attractive opportunity would allow you to enrich your portfolio with Dubai's quality assets. Before embarking on this venture, there are several things you should assess.
1. Location in Dubai
Dubai is located in the United Arab Emirates. The UAE was established in the second of December, 1972 by the late Sheikh Zayed bin Sultan Al Nahyan, and is part of the Gulf Cooperation Council.
Dubai is governed by his highness Sheikh Mohammed bin Rashid Al Maktoum, the vice president, minister of defence, and the prime minister of UAE.
Dubai continues to prosper, grow and cement its place on the global map, under the visionary leadership of Sheikh Mohammed bin Rashid Al Maktoum and is considered as one of the world's most prominent business centres and a top investment and leisure destination.
2. What is the Dubai Land Department?
Dubai Land Department (DLD) is the executive entity entailed to regulate and monitor the real estate market activity within the emirates bounds.  As per the law no. 7 issued in 2013 by his highness Dubai ruler, the department's main role is the registration, organization, and promotion of real estate investment in Dubai.  It does so by implementing the international standards in this vital sector to create a positive and attractive investment ground for real estate sectors from all around the world.
3. Demographic Structure
Dubai is known for being a mixing pot, mingling between numerous nationalities from different areas around the world. Being one of the top business hubs, the Emirate encourages professional executives to work in its sophisticated facilities and business centres. Major Global Corporation's have set up regional offices in Dubai. The Approximate population is 2.7 million, and about 88% are expats. A major chunk of the Emirate's total population comes from Central Asian ethnicities.
4. Freehold Areas
In 2000, Dubai authorities made it accessible for foreigners to buy properties within its bounds but only in certain areas known as freehold areas.  Dubai freehold property areas are found in Um Hurair, Al Barsha, Emirates Hills, Jebel Ali, Al Gouz, Ras Al Khour, Nad Al Shiba, and many others, as the list keeps growing with the city's expansion.
5. Leasehold Areas
Full ownership isn't permitted in all Dubai localities. There are some areas where properties are given only on lease for periods varying between 10 and 99 years.
There are many leasehold areas in Dubai such as Deera, Discovery Garden, Jumeirah, and others.  So, as a buyer, you need to check the area where your future property is located at, to find out whether it is a freehold or leasehold area.
6. Reason for Investment
You need to set your objective before setting off on a property search in Dubai, to define the purpose or reason for your purchase. If you are looking for investment, then you should consult your agent as there are certain areas considered to be perfect for property investment. They are characterized by high rental value, high capital growth rate per year, and they are surrounded by many amenities and commercial centres.
On the other hand, if you are looking for a house to live and settle in Dubai, then you ought to look for convenient areas suitable for you and your family's requirements. You should asses the locations for the best schools, hospitals, recreational centres, and other prerequisites.
We at IQI Dubai have a dedicated team of experienced brokers actively servicing client requirements with satisfaction.
7. Dubai's Future
Dubai carries very high prospects for its residents and investors, with a high pace of growth, doubling, even tripling in comparison to its prior urban size.  The city is currently witnessing the construction of many large-scale infrastructures and real estate projects such as Dubai South city, Al Maktoum International Airport, and many others.  With more world-renowned events to be held in the city like Expo 2020, Dubai is bound to see huge developments in hospitality, commercial, and recreational real estate arenas.
8. Real Estate Finance in Dubai
Another important thing you need to know before buying a property in Dubai is the real estate finance system in the Emirate. There are financing services available for property buyers; however it is restricted only to banks and companies authorized by the United Arab Emirates Central Bank.
Most home loans in Dubai are offered at a rate ranging from 3 to 4 per cent. To get a mortgage, the creditor must check the investor eligibility to assess his financial capability of paying back the debt.
This is determined through several factors like; the minimum salary, the minimum length of service, the company which the buyer works for, and others.
9. Research the Area and the Developer
Generally, Dubai is a haven in the Middle East; it enjoys a swift police and security system that utilizes extremely advanced techniques in ensuring harmony & order within society.
Investors should be very careful about the location and type of property. There are some things you need to check about the developer's track record, Land department verifications, the site selected etc.
Today many investors/end users, dealing with us, tend to acquire top real estate brands in Dubai, since these developers offer the highest credibility, transparency and professionalism in conducting transactions.
---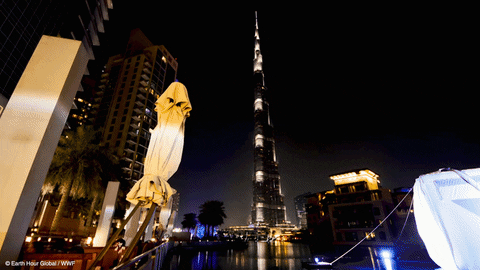 Here at IQI, we have a global presence with dedicated teams to assist any international inquiries.
Ask now and get a free consultation curated just for you.