So you've decided to rent out your home for one of several possible reasons: you're keeping it as an investment property, you hope to return to it later, or you don't have enough equity in the home to turn a profit if you sell right now.
Whatever your reason, there are some things to do before placing the renting advertisement online and offline.
---
1. Have a read through the legalities and the budget
Familiarize yourself with your state's Housing Laws, as well as the Federal Law.
By understanding these laws, it will protect buyers and renters from being discriminated against during real estate transactions and avoid any unwanted legal actions after the agreement has been signed.
As for the budget, get an official valuation but do so only after you have repaired and prepared your property for others to live in.

2. Choose a property agent or do-it-yourself?
Before you start the process, decide if you wish to use the service of a property agent for tasks such as screening tenants, communicating with said tenants, securing a lease and maintaining the property.
Using an agent can be appealing especially for long-distance landlords, but there is a fee of a monthly rent to be provided to the property agent.
Still, it is possible to manage the property yourself though it's advisable to have a local contact in case of emergencies.
---
Read more;
---
3. Put an effort in your property
Tenants who are looking to rent are always looking for a place to call their temporary home, to either adapt to new surroundings or grow roots.
Tenants are looking for move-in ready, clean homes, so pay attention to:
Remove and/or replace the flooring

Update the bathroom and/or kitchen

Fix minor repairs such as leaky faucets and running toilet

Repainting in neutral tones

Clean the property like it's never been cleaned

Be prepared, prospective tenants will open every door, look in every room and inspect every appliance.
4. Understanding your paperwork
Of course, there's always paperwork involved. If you are using an agent, they'll handle much of these steps for you.
Tenant screening

Monthly rent plus utilities

Log of income and expenses for repairs'

Home warranty paperwork

Guidance for cosmetic changes

Policies of pets

5. Have the mindset of a tenant
Take a final walk through the home and look at it through the eyes of a potential tenant. Better yet, have a friend walk through and give you their honest assessment.
Some other information you can leave behind to help create the best experience for your renters:
Owner manuals

A rental binder highlighting amenities – include takeout flyers, local stores, and restaurants

Contact details of the property agent and yours
Let's rent the property!
While you're waiting for the phone to ring, take the time to set up a separate bank account for yourself to hold all the rent money.
This will allow you to better track rental payments without having your finances mingle with it.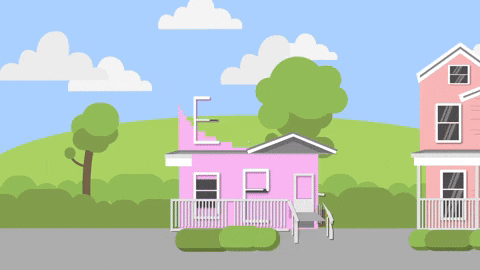 Here at IQI, we provide services in finding our clients to their perfect home, aligned with the budget that suits their needs.
Help us by asking your burning questions, and we'll provide a free consultation!