For most people in Malaysia, hiring the right real estate agents go hand in hand with property investment. They help you when you are looking for a new home, are buying a property, are selling a property, or are investing in a property for the future.
Real estate is a complicated business and plays a large role in a country's economy. Agents make it their life's work to understand the real estate market and capitalize on it. That's why you need a good real estate agent who can help you get the dream house you want or get a fruitful investment.
The first step is to know what to look for and what to do; that's why we give you 5 facts you should know before you hire a real estate agent.
---
Hiring A Real Estate Agent
1. The difference between RENs and REAs
Many Malaysians assume that RENs (Real Estate Negotiators) and REAs (Real Estate Agents) are the same; however, that is not the case.
To put it simply, RENs are more junior than REAs. They must be registered as Negotiators with the BOVEA (Board of Valuers, Appraisers, and Estate Agents) and are certified to act for REAs. This means that in order to practice, they must work for an REA is an authorized firm. They cannot work on their own or for multiple firms. Most often, RENs are in training to get the experience needed to become an REA.
REAs are fully certified and registered under the BOVAEA. They must possess a certain level of experience, knowledge, and education before being granted a license by the BOVAEA. To maintain their license, all real estate agents must take additional continuing education courses yearly, alongside what is already required of them. Certified agents can start their own real estate agency and employ up to 30 RENs.
2. There are different types of agents
Just as there are different types of properties, there are different types of agents and agencies too. Each has its own job scope and rules they must follow. Be sure to know and understand the arrangement with your agent to avoid any disputes later.
The types of agents are:
Exclusive agents: Where only one agent is appointed to sell a property. The owner cannot sell on their own.

Sole agents: Similar to an exclusive agent but In this case, the Owner reserves the right to sell the property on their own.

Joint agency: Where the owner may hire two or three agents to sell the property. The number of agents the owner may appoint is, however, limited and all the agents must be made aware of the appointment of their counterparts.

Sole Joint agency: Where the estate agent and the owner work together to sell the property and divide the profit based on a prior agreement.

Ad hoc/ General: Also called an 'open listing.' In this case, the owner may appoint any number of agents. All appointments must be in writing.
3. Hiring an agent is like hiring any employee
Whenever you hire someone to work for you, you always take steps to make sure they are right for the job. Hiring a real estate agent is no different. The role of an agent is to help you with your property investment and you deserve the best when it comes to this.
When you hire an agent, you should meet them and ask questions, similar to an interview, and perform something like a background check. Some important facts you should look into are:
Their portfolio

Their experience with dealing with the type of property you are assigning to them or looking to buy/rent

Recommendations from family, friends, and associates
---
Read more
5 reasons why you should choose a good property agent when investing
Want to join IQI Global as a Real Estate Negotiator?
---
4. The standard fees of an agent
The standard fees for services rendered by a real estate agent registered by the BOVAEA in Malaysia is as follows:
Sale or Purchase
Land and Buildings: A maximum of 3% of the sale price of the property

Chattels including Plant and Machinery – 10% of the proceeds




For the Sales and Marketing of projects by registered estate agents, the fees need to be agreed between the estate agent and the client.




These fee scales do not apply to the sale of foreign properties in Malaysia or the sale of Malaysian properties in foreign countries.
Lettings
| | |
| --- | --- |
| Up to 3 years | 1.25 months of gross rental |
| Exceeding 3 years up to 4 years | 1.50 months of gross rental |
| Exceeding 4 years up to 5 years | 1.75 months of gross rental |
| Exceeding 5 years | 1.75 months of gross rental |
| Exceeding 5 years (without an option for renewal) | 1.75 months of gross rental |
| Exceeding 5 years (with an option for renewal) | 1.75 months gross rental + 0.25 month rent/year |
Minimum fee: As above, but may be subject to a maximum discount of 30% or a minimum fee of 1-month rental.
For tenancies for less than one year, the fee is calculated on a pro-rata basis. The above scale does not apply to serviced offices or apartments.
Rent Reviews – 50 % of the fees chargeable under lettings
Additional Claims
In addition to the fees stated above, an agent may claim:
The cost of printing, plans, copies of documents, lithography, traveling (only where the distance between the estate agent's office and the property is more than 40 km), and other expenses actually incurred;

The cost of media advertisements, signboards, brochures, and other promotional material.
However, these additional claims cannot be made by the registered estate agent without the prior knowledge and permission of the clients.
5. Their marketing plan
When you hire an agent to sell your property, you should ask them how they plan to market your property and give you feedback on the progress of the sale. Do they plan to advertise through social media, conventional media, banners, brochures, or email marketing?
Ask them to explain their plan to you and make sure you understand each aspect of their plan so that you are satisfied that the agent is doing you and your property justice.
And there you have it. With these facts, you can now make a more informed decision when you are looking for a real estate agent to help you in your property transactions.
---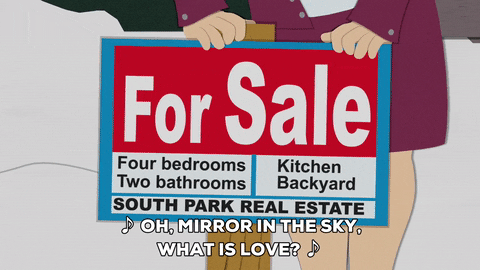 Want some help in hiring the right real estate agent? Send us a name and let us chat away!