The social media world has become a bullhorn for top sales influencers, and this easy-to-use and free platforms are dynamic and ever-changing. 
According to Statista.com, Instagram is one of the most popular social networks worldwide and is projected to increase to nearly 131 million in 2022.
As a budding salesperson, you should absolutely be active in order to stay in touch with trends, technology, and tactics in your sales strategy.
By following these 10 sales influencers, they give you a lot of insight into best practices, new trends, tips and help you find ways to connect with prominent thought leaders.
1. Kyle Porter
Buyers demand better selling. I'm pleased to report SalesLoft has secured $70 Million in Series D capital to bring it to them. More here: https://t.co/SuRwmryYVi pic.twitter.com/t9oWrdeBmT

— Kyle Porter ☔️ (@kyleporter) April 25, 2019
Salespeople need all of the pep talks they can get. So, if you're looking for inspiration, Kyle is definitely someone to follow.
Even with just 140 characters, he manages to really get to the heart of what position you need to take during tough sales calls, and how to advance your career in sales.
As the CEO of SalesLoft, a leading sales software platform, Kyle knows firsthand how to a salesperson to close more deals – even when the clock is working against them.
2. Sean Sheppard
Experts Weigh In: Top Strategies to Close the Deal at End-of-Quarter https://t.co/7vCeZChG3G

— Sean Sheppard (@seanasheppard) September 30, 2019
Sean is best known as the founder of Growth X. However, he is also a serial entrepreneur with lots of experience in growing many early-stage companies.
He's really focused on predictability in sales, so if you want to think about ways to leverage tech to drive pipeline, Sean is your guy. Sean's major focus is all about growth and boosting sales education, so he's a great influencer for you to follow if you're just getting started in sales and want to build pipeline fast.
3. Jill Rowley
"Black women have had to make do with far less for centuries." What an incredible resource guide Lolita! #FemaleFounders #BFF https://t.co/DydYy59w70

— Jill Rowley (@jill_rowley) October 3, 2019
If you are looking for creative ways to implement social selling into your overall sales strategy, Jill has plenty of insight and experience on how to connect with modern buyers in an increasingly digital marketplace.
Jill Rowley is a noted startup advisor with 17 years of SaaS experience. She's also a champion of social selling, something more and more sales teams are utilizing in addition to cold calling and predictive solutions.
4. Gary Vaynerchuk
HEY ALEXA… You are About to Seriously Change the World | DailyVee 581 https://t.co/iDWWPOdhH1 via @YouTube

1 hour 🙂

— Gary Vaynerchuk (@garyvee) October 4, 2019
If you're in sales and haven't heard of this guy, crawl out from under your rock right now and start watching his videos and listening to his podcasts immediately.
Gary got his start by building one of the first eCommerce wine sites, WineLibrary, but has since made himself a household name by becoming a serial entrepreneur and early investor in companies like Twitter, Tumblr, and Venmo.
Simply put, Gary really simplifies how people think about sales in the digital era, especially in regards to messaging, audience and just plain old sales hustle.
---
Read more to find out how we can help you be the better property agent.
---
5. 
Sales Humor
So, Sales Humor isn't technically a sales influencer, but with more than 75,000 followers on Instagram, clearly, a lot of salespeople look to it for venting a little steam, proving its value as a sales influencer. After all, sales can be a demanding career path and there's no doubt that we all need to joke about common struggles from time to time. 
There's a little bit of something for everyone here: characters from the Simpsons, lots of classic memes and of course, plenty of sports references.
6. David Dulany
This one is really good. Listen behind the scenes as we dive in the genesis of Modern Sales Pros and how @Kazanjy thinks about building a Sales community. Awesome.

cc @SoSgro https://t.co/sd21D0vJe3

— David Dulany (@DKDINSF) October 3, 2019
The leader of Tenbound, David Dulany is a great person to follow on Twitter, mostly because it gives you easy access to his Sales Development Podcast, where he has a really interesting take on the role of the Sales Development Rep (SDR) and how it can make the entire sales community better.
He is an excellent sales professional to follow if you are working on a lean team or startup that is just starting to build pipelines and set up a sales strategy.
7. Trish Bertuzzi
OMG so true! https://t.co/YB1agXhGJi

— Trish Bertuzzi (@bridgegroupinc) July 30, 2019
Author of "The Sales Development Playbook," Trish Bertuzzi has been a major player in the sales game for the past two decades. Trish is also President and Chief Strategist at The Bridge Group, a company that specializes in helping teams with inside sales. Trish knows how to motivate salespeople, especially when it comes to honing in on best practices – something that definitely slides to the backburner as the quarter rolls on.
Though her book is a great introduction to her sales philosophy, you can read her hilarious and equally thought-provoking blog post, 'I Met a Guy at a Bar and Now I'm a Believer in AI.'
8. Lori Richardson
I love @SeattleChoc as a company and a product! Will be a great session 9/23 https://t.co/fWjFU3ijZm

— Lori Richardson (@scoremoresales) September 13, 2019
Lori Richardson is a leading sales strategist and influencer as President of Score More Sales, which helps companies scale up and train their sales teams. She grew up in a family of small business leaders and carried out that tradition by getting into tech sales in her early twenties.
Not only does she offer a lot of great advice based on her career in sales, but she shares a ton of practical content she's discovered through articles and podcasts, that could give you that much-needed inspiration to power through your quarter and finish strong.
9. Jill Konrath
Stop sales from being dismissed or deleted. Watch this webinar and keep your prospects in the game! https://t.co/l7aQsZfUOE

— Jill Konrath (@jillkonrath) October 3, 2019
Jill Konrath is a force in sales and often selected as a keynote speaker at many events based on her past successes in sales acceleration strategy. She's also the bestselling author of three books geared toward sales and promotes many free sales tools and resources on her social media pages.
Jill is also an inspirational figure, as she is the founder of Women Sales Pros, an organization that supports women in sales leadership and B2B sales. Jill's tweets are as smart as they are practical, so you'll be able to obtain plenty of actionable takeaways for your future sales strategies by following her.
10. Aaron Ross
To ensure that your sales kickoff event inspires a team, you need to know the fundamentals. Learn all the ins and outs of hosting a sales kickoff event on this episode of the #predictablerevenue podcast! #sales #salestips

Read the full article >> https://t.co/o2TNJTJyKK pic.twitter.com/DGJ3zW4q8f

— Aaron Ross (@motoceo) October 3, 2019
As the author of From Impossible to Inevitable and Predictive Revenue, Aaron uses Twitter to share his expert analysis on everything from avoiding outbound prospecting pitfalls to sales productivity to improving your SDR workflow. Aaron is very detailed in his approach to sales success, giving you tangible sales tips that tie in the ever-growing world of predictive sales strategies.
Social media can be a very powerful tool to use in sales, depending on who you follow and the content you consume. Be sure to follow some of these dedicated individuals in the world of sales, to ensure that you are using social platforms to boost your sales knowledge and position yourself as a thought leader.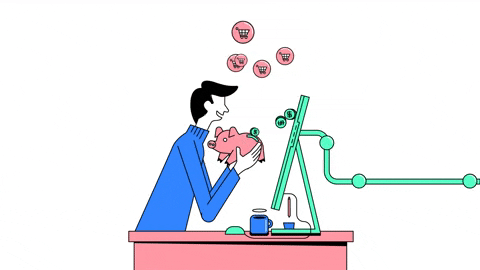 Register below to start your journey and become part of a multi-award winning global real estate agency and work with industry leaders, real estate professionals, sales and marketing gurus.