By Mandy Chen
Apartments in many places in Australia can be a great first property to invest, as the entry price is relatively lower than houses and easier to manage for those with little to no experience in the real estate market.
Most apartment projects will be located closer to the city and offer better rental yield while the cash flow can be low at the beginning.  The payment term is 10/90, for instance, you will pay 10% for the down payment initially then pay the rest of the 90% upon completion. Usually, the completion period will take 3 to 5 years; you will be able to play around with the cash flow by spreading it over for a few years.
Moreover, it is easier to obtain a mortgage for apartment projects especially if you are buying in the 4 main cities of Sydney, Melbourne, Perth and Brisbane with Malaysia Banks such as Maybank, CIMB & OCBC or UOB Singapore.
The only setback for foreigners is that if you are planning to invest in apartments, you are required to pay the full stamp duty of the property price instead of just based on the land price. On the other hand, if you do choose to invest in luxury or high-rise apartments, the yearly maintenance fee might be a huge burden to you.
If you are a property investor you should be looking at places with high growth potential, so you can maximise your ROI in the shortest possible time frame. The secret is to find an area with as many things going for it as possible, such as:
A rapidly growing population, which will drive demand for the properties in the area
A local economy with a variety of companies and industries
The government is investing in local infrastructure projects, including new public transportation services and public services
Proximity to hospitals, shopping malls, schools or universities
Suburbs where the rental yield is increasing, as this indicates there is a strong demand for rental accommodation in the area.
Areas where the growth in median household income is higher than inflation.
Low housing supply as in low vacancy rate or high demand from buyers.
2 bedroom apartments will be easier to find as compared to 1 bedroom apartments.
In terms of places to invest in Australia, these locations are worth considering if you are looking to secure an apartment with the prospect of rental returns.
1. Hobart Apartments
Tasmania as a whole has risen to the top of many property investors' lists, not only because of its affordability as compared to other state capitals but also its lifestyle factors that continue to draw people to the Apple Isle.
Hobart is the capital of Tasmania and a beautiful city featuring distinguished historic buildings with a vibrant culture.
According to RealEstate.com.au, median property prices in Hobart over the last year range from $643,000 for units. If you are looking for an investment property, consider units in Hobart rent out for $480 per week as of June 2019 with an annual rental yield of 3.9%. Based on five years of sales, Hobart has seen a compound growth rate of 10.3% for units.
2. Newcastle Apartments
Like Hobart, Newcastle has successfully shed its ugly duckling image and is now a city with a robust and self-sustaining local economy to match its new identity. This includes substantial investment in infrastructure and a tourism marketing campaign that has made it one of the fastest-growing regional towns in NSW.
According to Realestate.com.au, the median unit price in Newcastle last year was $700,000. Interested in an investment property? Consider units in Newcastle rent out for $470 per week as of June 2019 with an annual rental yield of 3.5%. Based on five years of sales, Newcastle has seen a compound growth rate of 7.2% for apartments.
3. Sunshine Coast and Gold Coast Apartments
The Sunshine Coast and Gold Coast outperformed Brisbane in 2018, with greater price growth over the year. This was partially due to the 2018 Commonwealth Games, but also as a result of lifestyle factors that have seen an uptick in interstate migration and strong population growth for both locations.
4. Brisbane Apartments
CBD living is suitable for students and young professionals, who enjoy proximity to work and entertainment. The majority of city residents enjoy apartment-living, with newer apartment towers located across the river in Southbank or Kangaroo Point.
Suburbs that are located nearby the CBD and apartments with larger square feet are the top picks.
According to Realestate.com.au, the median unit price in Brisbane & South Brisbane last year ranges from $478,500 to $527,842. Units in Brisbane or South Brisbane rent out for $500 to $600 per week as of June 2019 with a general annual rental yield of 5.0%.
5. Melbourne Apartments
In Melbourne, some of the highest demand for rental properties is located in Melbourne CBD, Southbank and Carlton. These areas are popular for their proximity to educational facilities and also famous attractions. Majority of the apartments are rented out to students or are being offered for short term rental/Airbnb for tourists. Hence the rental yield can fetch as high as 6%.
In Melbourne CBD, the average median price for the 1 bedroom apartment will cost AUD$500,000 onwards whereas the 2 bedroom apartment will cost AUD$700,000 onwards.
Southbank's apartment living is ideal for people who are working in the city, or for those who want to trade their backyard view for a river view instead. According to Realestate.com.au, the median unit price in Southbank last year was $525,000. If you are looking for an investment property, consider units in Southbank rent out for $575 per week as of June 2019 with an annual rental yield of 5.7%.
6. Canberra Apartments
If you want to buy an apartment in a reliable rental market then Canberra would be your best bet. The administrative capital has a diverse range of tenants from students to government employees which saw median rents rise by 5.3% over 2018.
Average rental yields over the December quarter is 5.7% with a median value of $440,813.
7. Sydney Apartments
Affordability is a huge issue if you are considering entry to the Sydney market for units. The median price for a 1 bedroom apartment will cost a minimum of AUD$700,000 and above; whereas 2 bedroom apartment easily cost AUD$1mil and above.
Having said that, if it is long term capital growth you are looking for then investing in a unit in the eastern suburbs is more likely a solid investment. This is especially true for suburbs on the new light rail line that will travel from the CBD to Kensington, passing through Surry Hills and Randwick.
In terms of rental income, you can expect a median in the region of $650 to 900 per week for a unit in Sydney CDB, with gross rental yields for units in Sydney, were around 3%.
If you are keen on lower-priced properties, units in 2nd CBD in Sydney – Parramatta which is over 20km away from Sydney, are much more affordable. According to Realestate.com.au, median property prices over the last year are from $611,000 for units. It would be best to consider units in Parramatta for an investment property as it has a median rent of $500 per week as of June 2019 with a rental yield of 4.0%.
8. Perth Apartments
Don't ignore the WA capital, as the Perth property market is quietly recovering with state government spending big on infrastructure, including rail projects and shopping centres. Sales records for December 2018 indicated growth, which is reflected in the number of people coming back to the state after the discovery of lithium. The average median for an apartment is still affordable if you compared to Sydney and Melbourne.
According to Realestate.com.au, median property prices over the last year range from $402,000 for units. If you are looking for an investment property, consider units in Perth rent out for $400 per week as in June 2019 with an annual rental yield of around 5%.
9. Darwin Apartments
The properties are considered very affordable in Darwin as the housing market continues to struggle. This offers endless opportunities for savvy investors, but you do need to do your homework. Rental yields recorded the highest of all the capital cities over the three months to December 2018 at 6.6% with median unit values $305,989.
If you are looking for an off the plan apartment then you need to know the purpose of buying, get a good idea of the local market, what are the property values and the exit plan. It is always important to survey the market or talk to a professional real estate consultant before buying.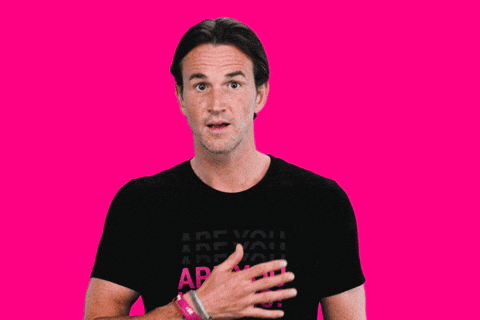 Here at IQI, we have a global presence with dedicated teams to assist any international inquiries.
Ask now and get a free consultation curated just for you.