It's a sure bucket list for all grown adults to have their own home and furnish their homes according to their wants.
People would advise being financially ready as purchasing a home can either be a privilege or a nightmare. Not to mention to have cash at hand for the down payment and other charges.
The current Covid-19 pandemic has shifted the economy to a new marketing state in Malaysia and the entire globe. Due to this shift, most are now taking advantage of and are seeking out the best deals.
Should I buy my First House Now?
We are here to tell you that now is THE BEST time for you to purchase a home due to few reasons; Overnight Policy Rates (OPR) are low, Stamp duty for first homes are EXEMPTED, The norm of Working From Home might stay & Asking prices for secondary market homes are decreasing.
Overnight Policy Rates (OPR) are Low.
The OPR is the interest rate at which a bank lends to another bank, which National Bank Malaysia sets (BNM). This rate affects the country's employment, economic growth and inflation. It is an indicator of the health of a country's overall economy and banking system.
When the pandemic hit the globe, the economy was hit hard. The OPR was reduced to help the economy recover due to the Covid-19 impact.
Hence, there is a lower loan interest rate. With the current rate at 1.75% (March 2021), borrowers will enjoy cheaper monthly repayment from their loans.
Stamp Duty for First Homes are Exempted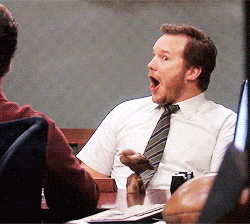 Stamp duty is an important consideration in all real estate transactions. In any property purchase or transfer, it's vital to assess all costs involved properly.
Earlier February 2021, the Malaysian government announced the exemption on stamp duty for first homes priced not more than RM500,000. The proposal was laid during Budget 2021 and will ease future homeowners.
However, this exemption will be for the Sale and Purchase Agreement completed between January 2021 to 31 December 2025.
Imagine how much you save when you purchase your first home now! It could be up to RM11,250! Want to purchase your first home? Click here!
The Norm of Working From Home Might Stay
Due to the Covid-19 pandemic, all of us had to stay indoors and protect one another. Companies had to plan their future, and everything was almost made digital. Hence, people are more commonly working from home.
Jobstreet did a study whereby 67% of employees are currently working from home. Therefore, with the new norm among us, owning a home has become a need for comfort. 
Asking Prices for Secondary Market Homes are Decreasing
With the market at a downward trend, most developers and homeowners are bargaining to regain their losses. This is the best time to buy at a cheaper cost and obtain a higher profit.
The pandemic has yet to be brought under control and is still in uncertainty. According to the National Property Information Centre (NAPIC), the property market's performance recorded a sharp decline in the first half (1H) of 2020.
While in Q3 2020, NAPIC said the volume of transactions and the yearly change recorded an improvement; however, the transaction value in total for Q3 2020 declined to -2.4 per cent from 4.6 per cent year-on-year, which showcases the decrease of home prices.
To conclude, we might not know when the economy will stabilize. The arrival of the vaccine provides a glimmer of hope that the economy will return to its usual state. In the meantime, you should buy your first house and gain significant profit when you still have the opportunity.
---
If you are interested in buying your first house, we are ready to help you!
We have listings throughout the nation, and we want you to buy the best!
Fill in your details below, and our agents will be in touch!