Did you hear? International travellers can now enter Malaysia starting from April 1 2022!
The full reopening of its borders for international travel marks the nation's transition into the endemic phase after two years of COVID-19 restrictions.
Pack your suitcases, ladies and gents – we're going on a trip to Malaysia!
Quarantine Or No Quarantine? What To Know While Planning Your Trip To Malaysia
Good news: if you're fully vaccinated, then your trip will be quarantine-free, and you no longer need to take pre-departure and on-arrival COVID-19 tests! COVID-19 travel insurance is also no longer a requisite to enter the country.
Keep in mind that international travellers over 18 who are partially or not vaccinated must undergo a five-day quarantine upon arrival, and are required to take an RT-PCR test 2 days before departure and a supervised RTK-Ag test within 24 hours of arrival.
However, children aged between 12-17 are allowed to enter the country quarantine-free.
Residents and visitors alike are required to comply with standard practices while roaming around the country, such as wearing face masks indoors.
But why visit Malaysia, you ask?
5 Places to Visit in Malaysia: The Land of Colour and Wonder
Malaysia is not just a dense tropical forest – it has everything you could dream of and more. An eclectic mix of classical and contemporary elements and a temperate climate year-round, Malaysia is the perfect location for you to do everything your heart desires.
The list of activities to do in Malaysia is endless. From shopping to scrumptious food and Instagram-worthy spots, you'll find that Malaysia has so much to offer.
If you're new to the country and want to know where you should go, you've come to the right place – we've curated a list of places that you must see at least once in your life while you're here. So sit back, relax and let us walk you through our list of 5 best places to visit in Malaysia!
1.    The Malacca River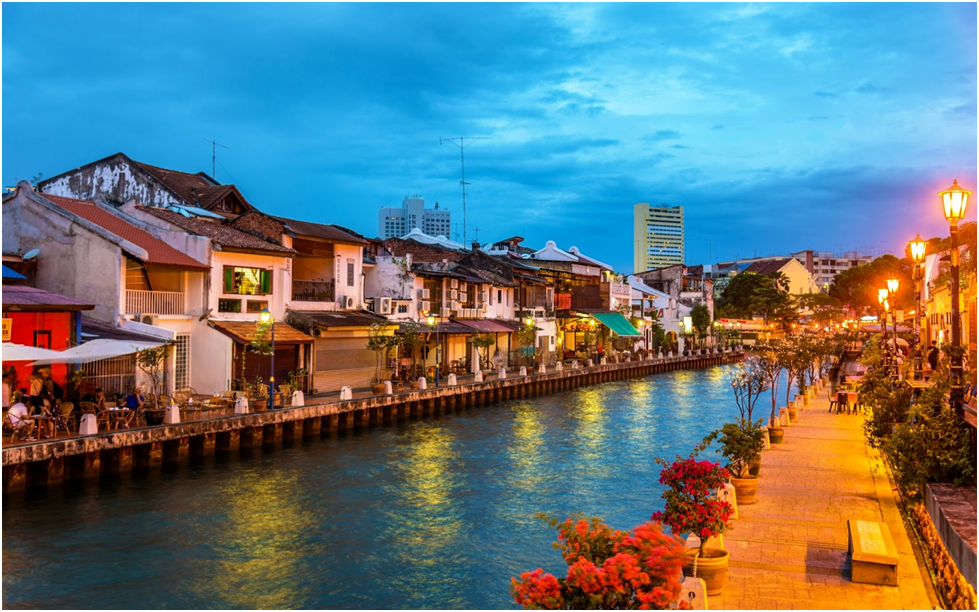 Passing through the middle of Malacca city, a UNESCO World Heritage Site, this river was once called the 'Venice of the East', and for good reason. Either day or night, the ambience of this riverbank is definitely an atmosphere to soak in.
Some of the best activities to do here include going on the 45-minute cruise, shopping for artifacts and souvenirs at Jonker Street, and indulging in the endless dining options while basking in the tranquil breeze by the riverside.
Some other notable sites to see are the A Famosa or Porte de Santiago, one of the oldest European architectural remains in Southeast Asia, as well as the many museums in the area such as the Maritime Museum, the Architecture Museum and the Islamic Museum of Malacca, where you can absorb the atmosphere of post-colonial Malacca.
2.    Cameron Highlands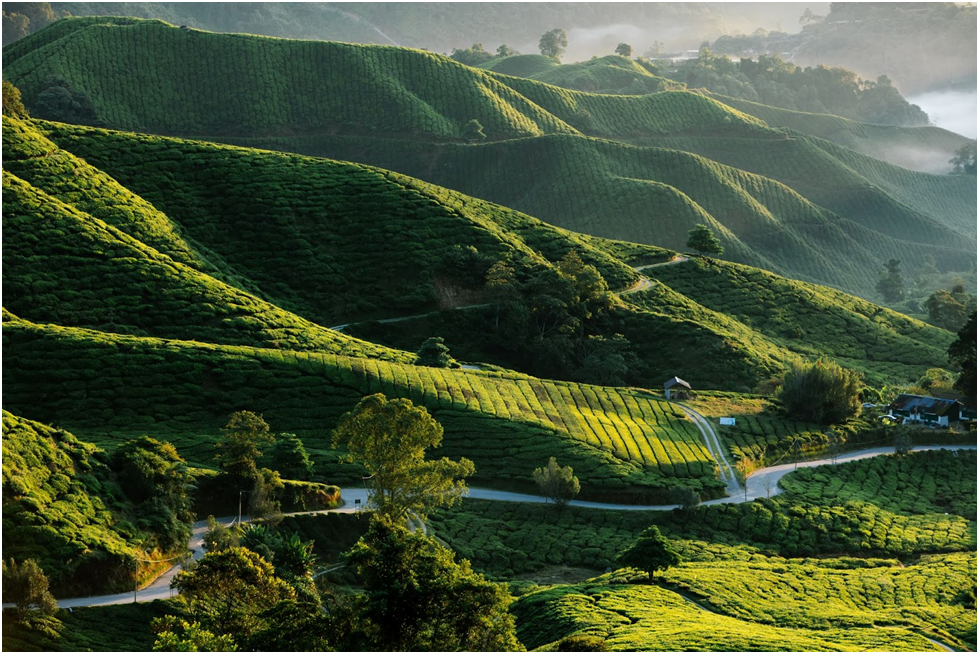 Cameron Highlands is a local favourite, where visitors would come clad in jackets and fleece to enjoy the cool air that is a rarity amidst the heat of the tropical country.
The Cameron Highlands are synonymous with their strawberry farms; strawberries are grown year-round thanks to the cool climate of the highlands. Satisfy your strawberry cravings in various forms such as waffles, ice cream, jam, drinks and more – choose a farm and sink your teeth into a locally grown chocolate-coated strawberry!
The iconic BOH Tea Garden is another attraction of the area, with lush tea plantations stretching far and wide, making for a great photo opportunity. The highlands are also home to several picturesque spots such as the Lavender Garden and the Cameron Flora Park, which are must-visit spots if you enjoy snapping photos and sightseeing.
3.    Genting Highlands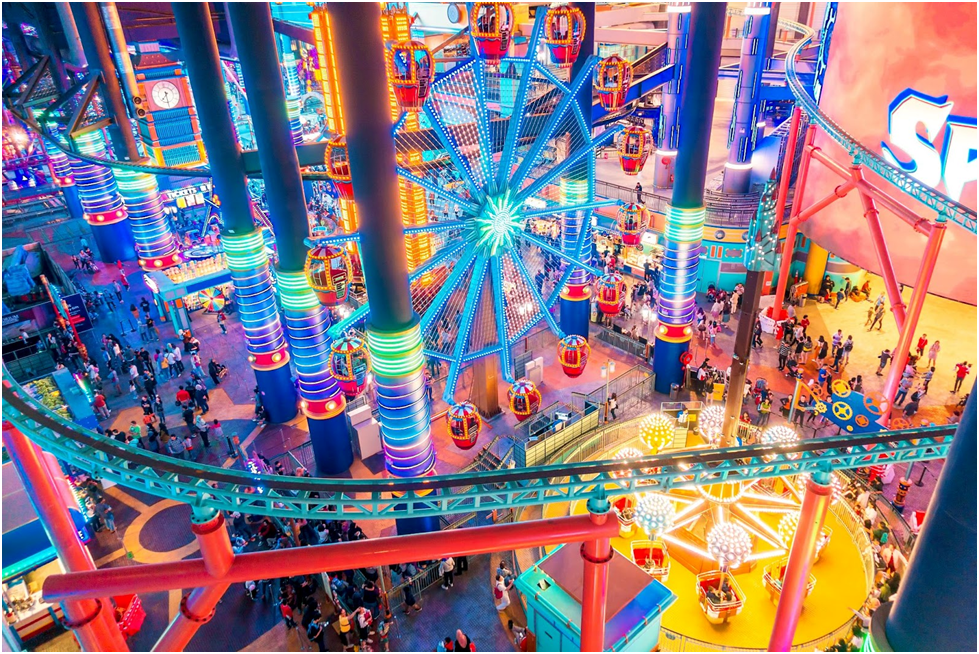 Although there are endless activities to be discovered here, the Genting Highlands is an important tourist attraction amongst adrenaline junkies and those looking for a thrill.
With the launch of Genting Skytropolis, the indoor theme park located in Resorts World Genting and the long-anticipated opening of the outdoor theme park called Genting Skyworlds, thrill seekers can strap in on rides ranging from mild to extreme.
Getting to Genting can also be just as stimulating; the Awana SkyWay takes you to the SkyAvenue, reaching heights of over 1,800 metres above sea level! You can either take the Standard Gondola, or the Glass Floor Gondola for a ride that is not the faint of heart.
If you're not exactly looking for an adrenaline high, you can shop at Genting Premium Outlets (GPO), which offers luxury items for sale up to 70% off! Not to mention, there are a myriad of options to eat and dine, so you can feast to your stomach's content.
4.    Penang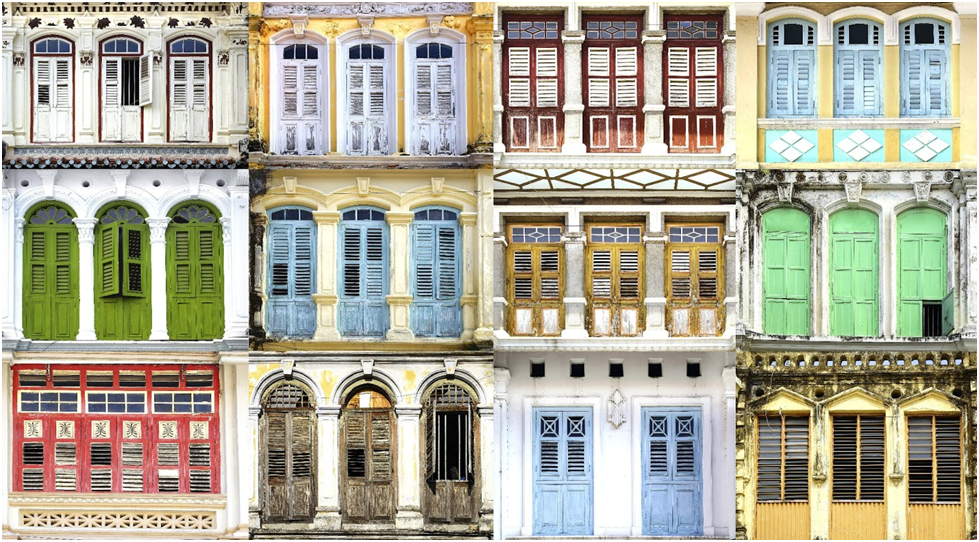 In Penang, getting your hands on scrumptious delicacies is as easy as visiting the nearest hawker centre. The Penang Road Market, and the restaurants and stalls dotted along Chulia Street are known for their amazing street food, with a melting pot of flavours spanning Indian, Chinese and Malaysian cuisine.
After getting your food fix, feast your eyes on the iconic street art in Georgetown. Some areas to visit for street art include Weld Quay, Armenian Street, Leith Street and Jalan Penang, which are lined with art unique to Malaysia that's captivating to the eyes and social media feeds.
Penang city is a delight, but it doesn't stop there. If you're looking for a ticket to serenity, drop by the Penang National Park, an attractive location in Malaysia that's perfect for island lovers. Take a stroll on the canopy walks, challenge yourself by trekking to Monkey Beach or simply explore the restaurants located by the seaside while you enjoy the cool island breeze.
5.    Kuala Lumpur City Centre (KLCC)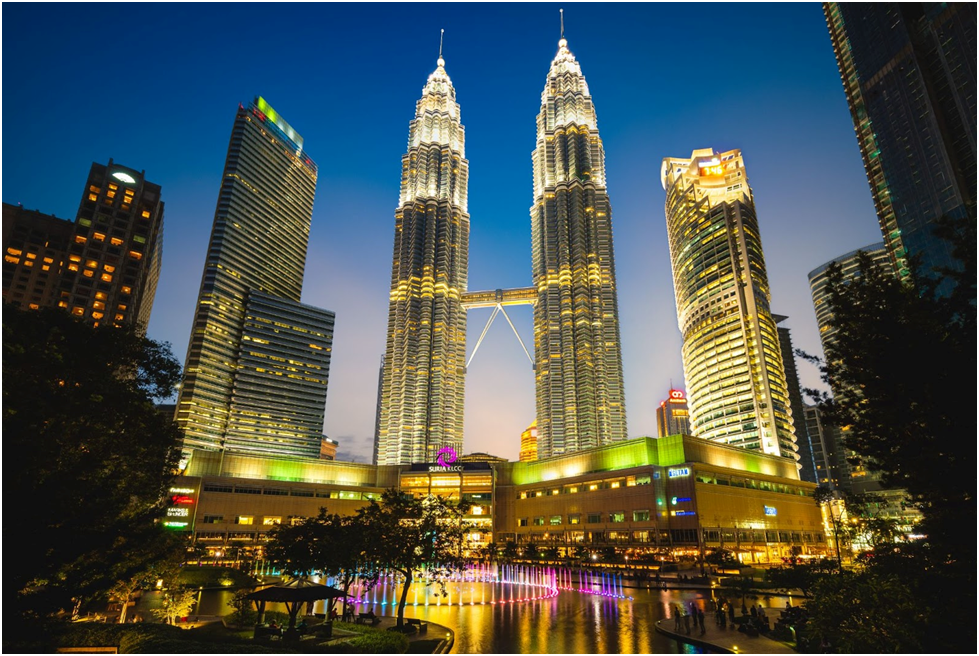 Last but definitely not least, KLCC is, without a doubt, a sight you have to see when you're in Malaysia. With the awesome Petronas Twin Towers standing tall behind Suria KLCC, one of the most elegant malls in the country, there is no reason for you not to drop by and admire the amazing architecture and relish in uniquely urban KL life.
KLCC not only offers an incredible view, but also a sublime luxury shopping experience. Home to a number of renowned brand names such as Balenciaga, Coach, Bottega Venetta and more, put on your best dress and shop until your heart drops in the coolly air-conditioned building to beat the Kuala Lumpur heat.
At dusk, take a light stroll in the KLCC Park and revel in the colours of the dancing water fountains while sipping on an iced coffee at the esplanade in the heart of Suria KLCC. One of the most scenic areas to capture shots of the twin towers amid the magical lights, this is the site that everyone flocks to for the best photos.
The list of incredible sights and places in Malaysia is inexhaustive, but these are some of the locations you must see if you visit Malaysia. So, seize the moment and wait no longer – take advantage of the open borders while you can, and enjoy Malaysia like you never have before!
---
IQI brings you the latest updates in local and international travel and real estate. Join us, an award-winning agency and become part of team that makes a difference from within the industry and beyond!