A novice in investments is bound to make mistakes and the property market is no exception.
Interest rate changes, fluctuations in supply and demand, emotional decision-making, and broader economic shocks all conspire to make things a lot harder.
However, there are still some tactics property investors can use when seeking the best possible value from their investment.
Have a read on the 7 common mistakes you should try and avoid when considering your property investment.
1. Never taking the first step
For most people, not starting is the common enemy. Many things get in the way: lack of confidence, lack of knowledge, fear of losing money and fear of failure, to list a few. It is okay to be afraid. But not taking the first step means losing opportunities and not achieving the financial success you've dreamed of.
Know what success looks like to you but more importantly, know what it means to you. This is your moment to be brave. Jump at the chance to take that first step!
2. Assuming it is easy
On the surface, investing seems simple enough:
Get approved for a mortgage.

Buy a property.

Find a tenant.

The deal is inked and hands are shaken.
But, just like stocks, bonds or other forms of investments – real estate requires a certain amount of knowledge on how to navigate the process. To be consistently successful in real estate over the long haul requires more skill than luck.
When you make that mistake, the buyer's remorse consumes your mind, body, and soul. Amendments?
Repeat the saying of knowledge is power and engraved it in your mind;
Learn as much as possible from others.

Avoid making the same mistakes.
As the great Warren Buffet once said;
"The best investment you can make is an investment in yourself … the more you learn, the more you'll earn."
3. Investing without researching
Just because real estate is doing well doesn't mean it will turn out to be a good investment for you. By rushing into the business without understanding what you're getting can lead to bad results.
Stock investors are often told to "buy low, sell high" and that same rule can be put to use for property investments. You want to make sure that you're getting a good deal and not purchasing an overpriced piece of real estate which will lower your long-term returns.
4. Underestimating expenses
Whether an investor buys a property to flip it or to rent it out,  it's a very common investment mistake for them to overspend on renovations. In some cases, it happens because the renovations go over budget.
With no clear plan or budget, they fail to analyze the impact the renovation will have on appreciation and cash flow. Don't spend on renovations that won't benefit you! Do your due diligence to understand what adds value and what doesn't.
The best advice is to make a list of all of the monthly costs that are associated with running and maintaining a home before actually making a bid on one. Once those numbers are added up, you'll have a better idea of whether you can really afford a property.
---
Read more;
---
5. Managing your property on your own
More and more people seem to think they can do it all, including investors attempting to take care of every aspect of managing an investment property. In the process, they spend more time dealing with tenant complaints than working on the next phase of their investment strategy.
Real estate investors should tap every possible resource and befriend experts that can help them make the right purchase.
A list of the potential experts should, at a minimum include a savvy real estate agent, a competent home inspector, a handyman, a good attorney, and an insurance representative; capable enough to alert the investor to any flaws in the home or neighborhood and help avoid those investment mistakes.
6.

When to be patient & when to be aggressive
It's important as an investor to recognize a deal when there is one and to make a decision quickly before someone else does. It can often be difficult to assess when patience is required and when to jump in. Use your data and your gut — but most importantly, be alert.
Know how to balance being patient and taking action to achieve the best outcome.
7. Not having an exit strategy
Real estate can be a good buy-and-hold option but investors selling a highly appreciated piece of property without a plan in place for what to do with the funds – can be damaging.
Having an end-play for real estate investments from day one can help avoid costly situations when it's time to sell.
---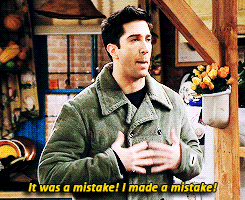 Yes, we all make many countless common mistakes. But nothing is set in stone.
If you're looking to invest, we have the perfect set of people and teams to help you guide in your investing journey. Leave a name and let us chat!