Today, every property agent's goal to success is to reach the top of the real estate market. Yet, this can be challenging for novice agents who are just starting out. Such as, what kind of traits would make you stand out from the crowd? What skills do you need to overcome the challenges ahead?
In just five, easy steps, we'll be talking about what you need to know as a new property agent.
1. Communication is key
If you can't tell your clients the unique selling points of a property, you'll have a hard time making a sale. Having good communication skills, you create a bond of trust with your prospective client. If your client does not trust you, you can't expect them to take you seriously.
You must also remember to listen to what your client has to say, as you need to understand their needs clearly. You should also continuously improve your writing skills so that you can construct quality copies and e-mail messages.
With a mixture of charismatic and good writing skills, you show a professional and likable demeanor.
2. An entrepreneur spirit and self-motivation
As a property agent, you are your own boss. Which means you need to motivate yourself to get the job done. Because there is no one who is going to tell you what to do and when to do it; every decision is up to you.
By developing an entrepreneurial spirit, you motivate yourself to work hard as well as develop the skills to move forward. Learn from your seniors, attend training seminars, follow the latest property market trend and keep an open mind. It will help you find creative solutions to any problems you might face.
---
Read More
---
3. Professional attire
A trick many top-ranking agents in Malaysia have taught is to look at the situation where you are meeting your clients and dress the part. However, don't need to present a too professional look when meeting a client at the Mamak stall.
You can present yourself in a more smart-casual manner to help put your client at ease.
If you are meeting at a corporate firm, wear a three-piece suit.
If you are meeting at the property site and depending on the location, you can either wear a suit or an office shirt and pants.
If you're meeting at a really comfortable location like a Mamak stall, then you can't go wrong with a good looking Polo T-shirt and a nice pair of pants.
Just remember to assess the situation and use your own good sense to figure out what to wear.
4. Organization skills
Even if you are gifted with talents, you need to organize yourself and use proper time management skills, otherwise, the workload may become too much to handle.
For example, if you set up a meeting with a client but forget to take into account traffic delays and other meetings you might have for the day, it will create a bad impression if you are late.
This type of problem can be easily rectified with a timetable/schedule keeper. An organized schedule will help you make sure you reach all your meetings in a timely manner and you won't forget any important events.
All you have to do is:
Get a calendar
Write down your appointments for each day
Review your appointments periodically
Update your calendar when necessary and follow the schedule you set
Also, remember that a well-organized schedule gives you the ability to set some free time for yourself to rest and recuperate from your hard work.
5. Your award-winning personality
A good attitude goes a long way in this and any business. Good property agents must learn to be charismatic, charming and be humble and helpful as well.
Clients are looking for people they can trust and be relaxed around, someone they can make a real connection with. Some agents have a natural flair for that kind of thing, others may take longer; however, all it takes is practice and diligence. With that, you can turn from a good agent to a great agent, who will stand out in the crowd.
As long as you stay diligent and work on these skills, you will increase your chances of becoming one of the top real estate agents.
---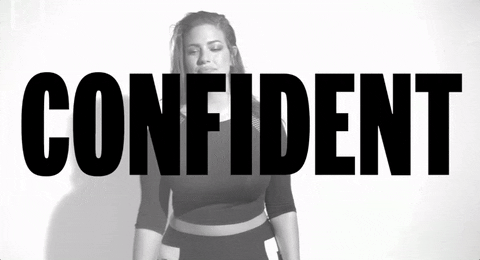 Want to know more about becoming a confident and successful real estate agent? Talk to us will give you a free one-to-one consultation to change your life!