Malaysia has become a popular choice to invest in – by having one of the best infrastructures in South East Asia, with many modern cities provided with state of the art telecommunication systems, good transportation facilities, and a wide array of culinary options to enjoy.
In order to give you a more truthful perspective, let's have a walkthrough of 4 of the most developed places you can find in the country of Malaysia.
1. Kuala Lumpur
Kuala Lumpur (KL) is the country's largest city with a population of over 7,000,000 people; it is Malaysia's modern and eclectic capital. It is the home of the world-famous twin Petronas towers, is filled with towering and the most modern skyscrapers dominating much of the skyline. It is also a major shopping hub, home to more than 60 different malls; and has a wide variety of musical theatres, art galleries and a number of different venues for sports and recreation.
As one of the fastest-growing cities in Malaysia, Kuala Lumpur it is the place to invest in a financial, economic and cultural force; it is also one of the top tourist destinations in the world.
2. George Town, Penang
Malaysia's second-largest city, George Town is the capital of the state of Penang and has a population of over 2,000,000 people. The city is located in Peninsular Malaysia on Penang Island. It was named after King George III of Britain and was originally established in 1786 as a free port to attract settlers. In 1957 the town was awarded city status and in 1969 its free port status was finally taken away. George Town is a UNESCO World Heritage City and filled with cultural and historical attractions.
George Town is also home to unique artworks such as Children on a Bicycle, and the Komtar, the tallest skyscraper in Penang at nearly 250 meters tall. It forms the core of the modern city center, surrounded by residential high-rises.
---
Read more;
---
3. Johor Bahru
With a population of more than 1,800,000 people, Johor Bahru is considered Malaysia's third-largest city. The city of Johor Bahru is the capital of the state of Johor and is the southernmost city in Peninsular Malaysia, sitting along the Straits of Johor. The city is a highly developed metropolis and is within walking distance of Singapore, receiving a majority of its foreign tourists via its bridges to Singapore.
Johor Bahru is an important commercial, industrial and tourism hotspot for southern Malaysia and is one of the most populous urban areas in all of Southeast Asia.
4. Ipoh
Ipoh is the capital of the state of Perak with a population of more than 1,000,000 people. It is located in peninsular Malaysia in the center of the Kinta Valley and sits on the banks of the Kinta River. Ipoh is known for its restaurants, specialty food dishes and fresh fruits. Something that the city is most widely known for is the invention of the now-signature "Ipoh white coffee," which is coffee beans roasted with palm-oil margarine. The city houses old houses, several golf courses as well as museums which are popular with tourists.
Malaysia may still be a developing country according to world statistics, but that does not mean our cities are lagging behind. The rapid growth of these cities is a testament to the industrious capabilities, the culture, the diversity, and the ability of the people of Malaysia to work and unite as one nation regardless of their race and religion.
---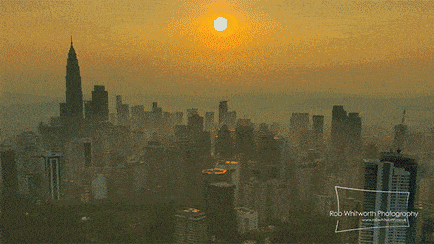 Want to learn more about how to invest in Malaysia? Give us your details and let's talk!